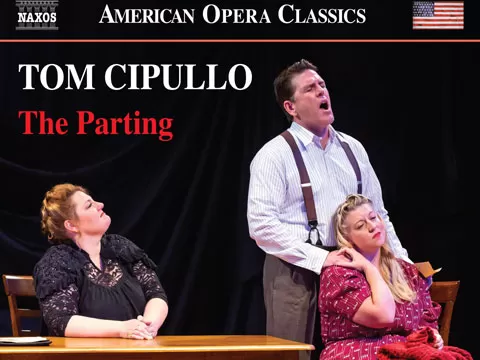 CD - THE PARTING
Catherine Cook, mezzo-soprano; Michael Mayes, baritone; Laura Strickling, soprano; Alastair Willis, conductor


Out of a mass grave came some of the most haunting poems of the Holocaust, written by Hungary's Miklós Radnóti in the weeks before his execution. Tom Cipullo's extraordinary new opera sets these terrifying works against Radnóti's desire to live and love.
What does it mean to be an artist in a time of global catastrophe? Hungarian poet Miklós Radnóti in Tom Cipullo's powerful new opera, must choose between ordinary love and the vocation of his art. But his choice must also be made in the face of certain death. The consciousness of death—universal and inevitable—gives the deepest meaning to both love and art.
Hungarian poet Miklós Radnóti and his beautiful wife Fanni come intensely alive in a dance with death, facing their mortality in time of war. Their tragic understanding that both love and art derive their meaning from human mortality climaxes in some of the most moving music contemporary opera has to offer.
BUY NOW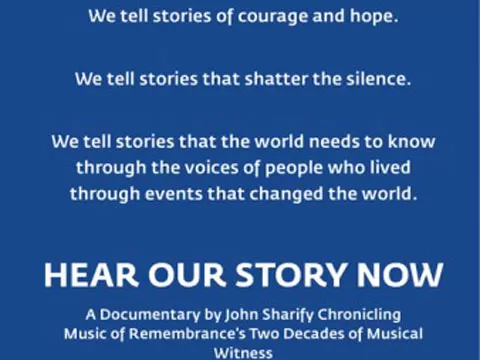 DVD - HEAR OUR STORY NOW
A Documentary Film Chronicling MOR's Two Decades of Musical Witness
Emmy Award-winning filmmaker and journalist John Sharify has created an hour-long documentary chronicling MOR's journey, which had its premiere screening at the Frye Art Museum on October 14, 2018.

    Hear Our Story Now DVD: $20 (+ $5 shipping/handling fee)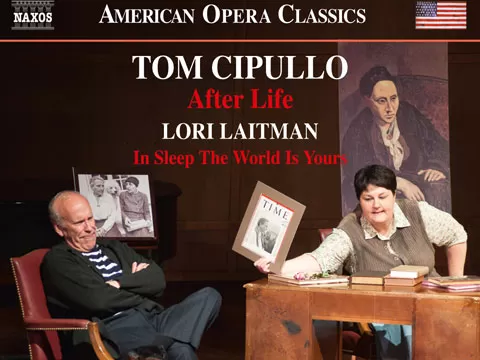 CD - AFTER LIFE
Tom Cipullo's contemporary opera 
After Life
 explores the role of art in a troubled world and poses weighty questions about the artist's duty in confronting inhumanity. David Mason's libretto imagines an encounter between the ghosts of Pablo Picasso and Gertrude Stein, who reveal both their brilliance and their human flaws. Lori Laitman's song cycle 
In Sleep The World Is Yours
 sets three beautiful poems by Selma Meerbaum-Eisinger, who was to perish in a Nazi labor camp in Ukraine at the age of 18.
"Cipullo weaves David Mason's ingenious, rhapsodic libretto into an absorbing, often lively, occasionally desultory narrative told in words and music that is translucently scored and makes full use of the five-member ensemble's colours, astonishingly vocal at times in their effect."
- Gramophone Magazine
"Cipullo's musical language is perfect for this, cogent harmonically and melodically." "The two pieces are excellently matched. Both exude a sense of questioning what was and what might have been. Performances and recording are of the highest standard. Recommended."
- Fanfare Magazine
"Cipullo cycles nimbly through the full spectrum of emotions Stein and Picasso provoke in each other, unfailingly setting Mason's illuminating and provocative libretto so it can be declaimed with great clarity."
- Opera News
BUY NOW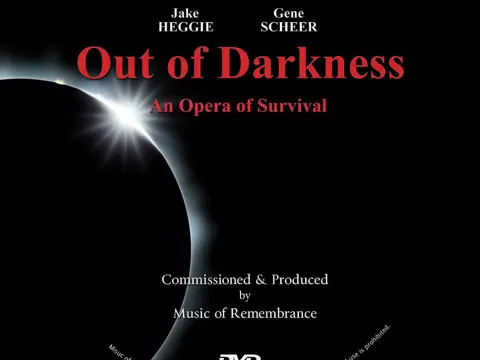 DVD - OUT OF DARKNESS
Out of Darkness is a powerful portrait of survival that conveys the Holocaust's vast scope through emotionally rich depictions of those caught in its grasp. The first act, "Krystyna," reveals the true story of Krystyna Zywulska, whose daring poems became anthems of defiance among her fellow prisoners in Auschwitz.

Act Two, "Gad," explores the fate of homosexuals during the Holocaust through the experience of Gad Beck and Manfred Lewin, two idealistic young loves in 1930s Berlin whose lives and love were torn apart during Nazi rule.

Jake Heggie and Gene Scheer tell these stories with uncompromising emotional honesty, and with deep compassion that never descends to pathos or sentimentality. Out of Darkness marks the fourth commission in Heggie and Scheer's decade-long collaboration with MOR, and draws on their earlier works For a Look or a Touch (2007), Another Sunrise (2012), and Farewell, Auschwitz (2013). Heggie has described what moves him to create these profound tributes to the Holocaust's legacy: "I'm particularly inspired by stories of social justice and the inequities of life, and how we are all connected as human beings despite those inequities."

In addition to Out of Darkness, this disc includes a bonus video that explores how this brilliant opera was conceived and brought to life.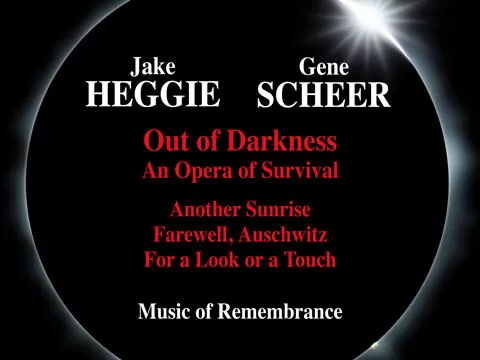 CD - OUT OF DARKNESS
In Out of Darkness, Jake Heggie and Gene Scheer accomplish something remarkable. They convey the vastness of the Holocaust's scope through emotionally rich portraits of those caught in its grasp, without reducing them to caricatures of martyrdom. The three chapters of this work relate stories that offer compelling musical witness to survival in the face of unimaginable adversity. Another Sunrise tells the amazing story of Krystyna Zywulska who, after being captured as a member of the Polish resistance, created poems and songs in Auschwitz that circulated secretly and became anthems of defiance among her fellow prisoners. Farewell, Auschwitz adapts Krystyna's lyrics, with their exhortations to preserve a sense of humanity in a place defined by inhuman behavior. The deeply-moving song cycle For a Look or a Touch illuminates Nazi persecution of homosexuals, informing historical realities through an intensely intimate story of memory and loss.

Watch a clip from the world premiere performance:
"This is a disc to savour and return to for the beauty of the music, for the excellence of the performances and - most of all - for the message. Never forget the sufferings of millions of innocent people."- 
Göran Forsling, MusicWeb Internationa
"Heggie's settings are sometimes spare and anguished, sometimes lyrical and soaring, and full of the hope and suffering conveyed by Scheer's libretti."- 
Melinda Bargreen, The Seattle Times
BUY NOW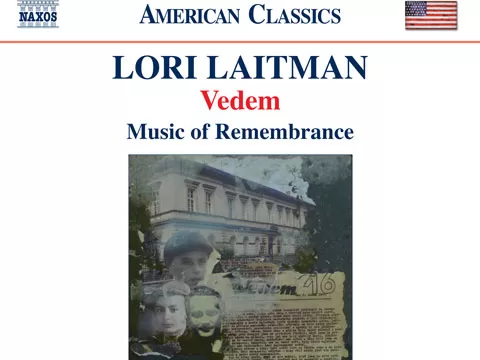 CD - VEDEM
An "important release," says American Record Guide. "Laitman's music is smooth as a glove and suits the material to a T. It is warmly and simply romantic in idiom and lets the text do the talking." Every Friday for two years between 1942 and 1944, a group of teenage boy prisoners in the Terezín concentration camp shared their poems, stories and artwork in a secret magazine they called Vedem. Most of those boys perished in the Holocaust, but the pages of their magazine have miraculously been preserved. Inspired by this legacy, American vocal composer Lori Laitman has created an oratorio that gives new voice to the young prisoners' unbending resistance to those who sought to rob them of their humanity. Also: "The brief song cycle Fathers is another example of Laitman's poignant lyricism," says BBC Music Magazine.
BUY NOW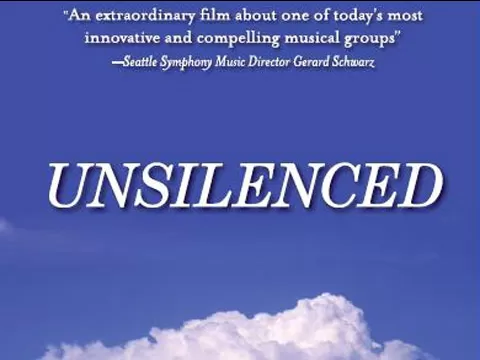 DVD - UNSILENCED
This poignant, uplifting documentary about Seattle-based chamber music organization Music of Remembrance (MOR) and its mission to ensure that the artistic voices of witness to the Holocaust are not lost--is the story of a priceless musical legacy, a woman with a vision, and the community that formed around a mission of remembrance.
Just a decade after its founding in 1998 by Artistic Director Mina Miller, Music of Remembrance has become internationally known, and stands out as a premier chamber music organization. Producer and director John Sharify captures the electricity of MOR's performances, and communicates the eloquent testimony that is at MOR's heart.
Through interviews with Holocaust survivors, performers, and audience members, hear the stories behind Terezin's children's opera Brundibar, and MOR's commissions--Letter to Warsaw, The Seed of a Dream, For a Look or a Touch, and more that draw upon the words and honor the lives of those who experienced the Holocaust.

Producer, director, writer and narrator: John Sharify
Cinematographer: Tim Griffis
Length: 40 minutes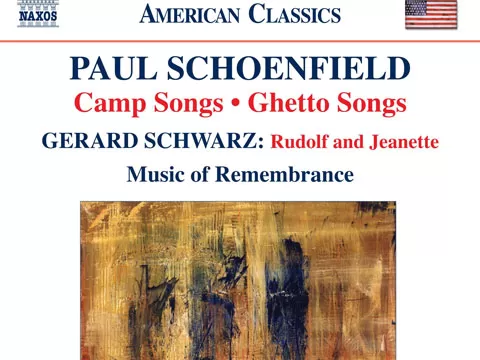 CD - CAMP SONGS & GHETTO SONGS
American composer and pianist Paul Schoenfield is at the keyboard for two searing, heart-piercing works commissioned by Music of Remembrance. Schoenfield gives voice to the words of two brilliant poets - one a Holocaust survivor, one murdered - and the range of their emotions through rage, bitter humor, tenderness and fragile hope. This first English recording of his 
Camp Songs
 (a 2003 Pulitzer Prize finalist) joins the newest song cycle 
Ghetto Songs
-- transporting listeners from the horrors of the Sachenhausen concentration camp near Berlin to life in the Krakow Ghetto. Gerard Schwarz's 
Rudolf & Jeanette
 is a haunting, romantic chamber orchestra work evoking the life and love of the composer's Viennese grandparents, who were killed by the Nazis. 
BUY NOW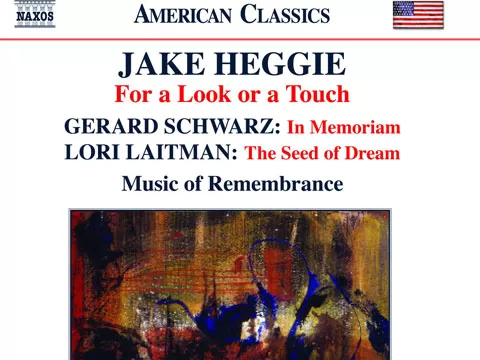 CD - FOR A LOOK OR A TOUCH
Young American composer Jake Heggie and librettist Gene Scheer's "brilliant, moving work" (American Record Guide) is based on the true story of two gay teenage lovers the Holocaust tore apart forever. With an elegiac piece for cello and string quartet, In Memoriam, by Gerard Schwarz; and American composer Lori Laitman's song cycle The Seed of Dream, based on poetry by Vilna Ghetto survivor Abraham Sutzkever. 
BUY NOW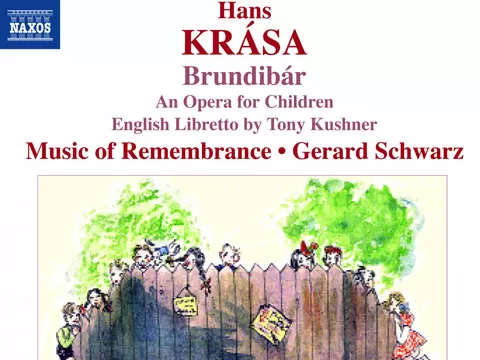 CD - BRUNDIBÁR
Opera News called MOR's Brundibár recording on Naxos one of the top ten opera recordings of 2007. In coordination with MOR, Naxos has created a podcast interview with Ela Stein Weissberger, who survived the Terezín concentration camp. She played the role of the Cat in the original performances of Brundibár there. Her perspective on the creation and first performances of this historical opera is poignant, stirring, first-person history. To listen, download the Naxos podcast. (To learn more about or buy the book I Never Saw Another Butterfly mentioned in the interview, visit Amazon.) Also on the disc: Lori Laitman's arrangement for soprano and clarinet of I Never Saw Another Butterfly. 
BUY NOW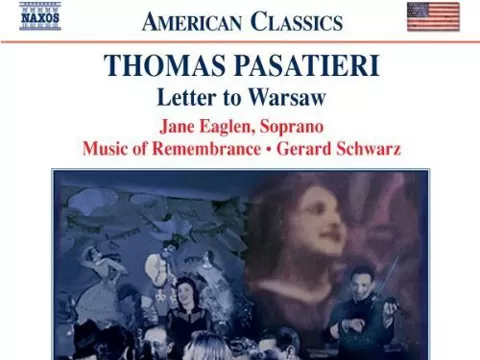 CD - LETTER TO WARSAW
"The combination of Thomas Pasatieri's romantic, moving score and Jane Eaglen's brilliant, expressive soprano makes for an unforgettable listening experience. I found the piece extraordinarily moving and Gerard Schwarz's conducting seemed to bring out so much of the serious and elegiac qualities. The singing of the Kaddish at the conclusion must move anyone who hears it." -Speight Jenkins, General Director, Seattle Opera
BUY NOW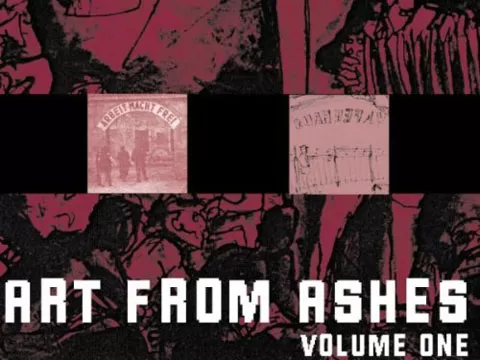 CD - ART FROM ASHES
Called a "rewarding musical start" (Gramophone), MOR's Grammy-nominated first recording includes Robert Dauber's Serenata, Erwin Schulhoff's Five Pieces for String Quartet, Herman Berlinski's Sonata for Flute and Piano, and two MOR commissions: Camp Songs--with original Polish libretto--by Paul Schoenfield, and A Vanished World by David Stock.
Purchase ($20): Sold Out!